ABOUT US
Launched in 2010, ADISA operates a range of data protection services to help businesses by offering high quality expert help.
THE ADISA DIRECTORS
Our team has a wealth of knowledge and experience across all areas of data protection.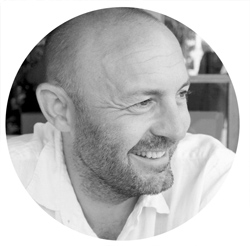 ABOUT STEVE
Steve has over 15 years' experience in asset retirement working with industry, global manufacturers and personally helping write and implement asset disposal policies for some of the largest organizations in the world.
A strong advocate of secure asset disposal Steve founded ADISA in 2010 to proactively deal with the current malaise from all parties concerned with data security issues within asset retirement. Author of the ADISA IT Asset Disposal Standard Steve is helping drive improvement in this service sector not only in the UK but also in North America, Europe and Asia Pacific. The ADISA industry Standard has been recognised by DIPCOG which is a CESG and UK MoD Committee as being an industry standard of merit and Steve continues to work with UK government on procurement frameworks and vendor management in this sector.
In 2012 Steve worked with the UK Information Commissioner's Office and wrote much of the ICO guidance notes which were released to help businesses comply with data protection legislation in this area. Steve is also the author of the National Computer Centre (NCC)'s guidance notes on how to manage risk when disposing of assets.
Steve is also a lecturer on risk management within asset disposal and co-author of the ADISA Certified Professional training course and has spoken at many national and international conferences on the subject matter.
Dr ANDREW BLYTH
Director of Technology and Research ADISA Research Centre
ABOUT ANDREW
Formally the Director of the Information Security Research Group at the University of South Wales, Andrew has functioned as a expert witness in the area of computer forensic and data recovery for a wide variety of law enforcement agencies such as the Home Office, SOCA and the Met Police.
Dr Blyth has also published a number of journal papers on the areas of computer forensic and data recovery and is one of the leading global authorities on data sanitisation and forensic techniques on solid state media.
Dr Blyth is on the ISO advisory board for standards relating to Computer Forensics as well as a member of the National IA forum and continues to work with UK government including the Defence Science Technology Laboratory.