Industry Panel 1 – ESG and Sustainability within ITAD
The sector is awash with terms such as circularity, sustainability and environment benefits with many claims being made about how ITAD can help. Are we in danger of joining the greenwash campaigns or has ITAD got a genuine value proposition for customers looking at their own Environment Social and Governance and sustainability agendas? (And what of Scope 3 Emission reporting.....what is it and how can ITAD help?)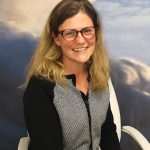 ASTRID WYNNE ROGERS
Head of Sustainability at Techbuyer
ABOUT ASTRID
Astrid is Head of Sustainability at Techbuyer and Interact and chair of the Sustainability Special Interest Group at the Data Centre Alliance (DCA). She works on highlighting the environmental and social benefits of extending the product life of IT hardware and optimising energy efficiency for servers. She is co-author of a number of academic papers on Circular Economy, the effect of the slow down of Moore's Law on its adoption as well as the effect of different temperature set points on server efficiency. She also facilitates discussion on embodied carbon, sustainability standards and the effect of software on energy usage through the DCA Special Interest Group and led the publication of the DCA Sustainability Best Practice document.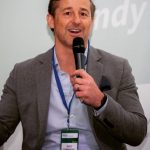 ANDREW GOMARSALL MBE
Executive Chairman at N2S
ABOUT ANDREW
Andy is a former Rugby player, from amateur to professional, spanning some 17 years in the game. England Rugby World Cup winner in 2003 & 2007 RWC final, the team were awarded an MBE for services to Rugby in 2004.
Following in his father Jack's footsteps in business,  his passion has turned to Technology & the circular economy. Andy drives N2S forward by:
Leading on business development & strategy of the business, building key relationships in Government & technology partners.
Proud Englishman who wants the UK to be no 1 in Green Technologies & nature positive.
Obsessed with Circular Economy, Digital emissions & Net Zero initiatives.
Changing the game in the refining of metals with new business Bioscope Technologies.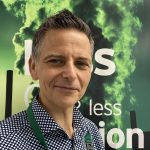 JUSTIN GREENAWAY
Commercial Manager at SWEEEP
ABOUT Justin
A committed environmentalist, Justin already saw the acute need to recover the materials lost in WEEE before the WEEE directive had ever been introduced. He participated in developing the infrastructure and legislation that would make recycling WEEE compulsory in the UK and continues to sit on advisory bodies and work closely with the UK Environment Agency.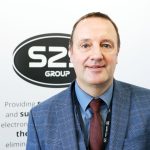 ALAN DUCKINFIELD
Commercial Director at S2S Group
ABOUT ALAN
An Electrical engineer by trade, Alan has worked in the Electrical Recycling Sector for 20 years now. Originally setting up his own business (RID UK Ltd) to offer WEEE producers practical solutions for recycling, the company after various mergers and acquisitions, turns over £4M in the re use of WEEE and the recycling of WEEE.
Alan was part of the Envirowise/BIS roadshows on WEEE/RoHS awareness for over 5 years which raised awareness of legislation and eco design in the UK. Since then Alan has been involved  in WRAP projects on  LCD/CRT segregation and the return of domestic WEEE in the workplace.
Alan has brought several innovations to the UK marketing including the S2S RFID tagging of end of life electronics tracking solution called Track-IT.
Alan is able to bring a diverse range of skills to the project on the WEEE processing, practical knowledge of WEEE products and the BATRRT, secondary materials recycling, re use of Electronics to PAS 141 and the accreditations required around this.
Industry Panel 2 – Automation in ITAD production
Cost and time of processing is defining art form for many ITAD operators. If we add the need for accuracy we can see that for many production environments, the ability to automate all or part of processes can lead to significant bottom line and customer enhancements. This panel discusses current trends for ITAD automation and shares experiences of how current and leading edge solutions can really help.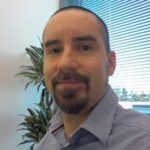 BERNARD LE GARGEAN
Product Manager for Blancco ITAD Solutions
ABOUT BERNARD
Bernard Le Gargean works as an ITAD Product Manager at Blancco. In this role, he understands ITAD customers' needs and technology trends in order to translate them into products, such as the solution Blancco Drive Eraser. He defines the ITAD products roadmap, the features priority and steers their development. He's a product and process expert that can help customers to improve their practices, increase their yield and maintain their satisfaction.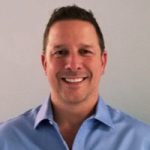 ROGER GAGNON
President and CEO at Extreme Protocol Solutions
ROGER GAGNON
Roger is President and Chief Executive Officer of Extreme Protocol Solutions. After graduating with bachelor's degrees in Electrical Engineering and Computer Science from WPI in 1993 he worked as a data storage engineer for both EMC and Digital Equipment Corporation before founding EPS in 1999. With more than 23 years of industry leadership, storage protocol and hardware expertise, he has made EPS a global player in the data storage test, development and sanitization markets. His commitment to cutting edge, customer focused solutions that ensure risk mitigation while providing substantial ROI has allowed EPS to secure the trust and business of many fortune 100, 500 and 1000 companies.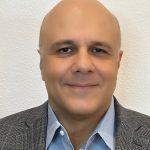 KHALID ELIBIARY
President at ZipErase
ABOUT KHALID
Khalid joined as president in 2020, bringing with him substantial leadership and software development experience and extensive knowledge of the data erasure industry. As former VP of customer experience at Blancco, Khalid worked closely with engineers and customers and is dedicated to building and integrating consumer satisfaction values into product strategy and development. While president at Tabernus, Khalid played a key role in shifting the company's focus to data erasure, leading product strategy and development, research and development, and engineering across their data erasure portfolio. Khalid holds a degree in mechanical engineering from the University of Texas at Austin and an advanced degree from Georgia Tech.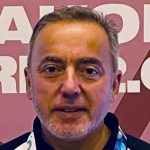 MARK CHADOS
CEO at Makor Solutions
ABOUT MARK
Mark began his career after graduating with a Masters in Software Engineering for companies including Altech and Siemens designing complex communication applications. He was brought to the USA to head up an Internet startup ATEO whose product was eventually acquired by Intel Corporation. Mark then started his own software company, Makor Solutions, focused on providing the IT Asset Recovery and eWaste Recycling industry with software solutions. Today the company boasts customers from around the world and the product, the Makor ERP 2.0, is the premier ERP platform for the industry.
Industry Panel 3 – Refurbishment or Remanufacturing?
Extending the product lifecycle is key driver for using "professional ITAD" but what does this mean? What is the relationship between claims or "Reuse", "Refurbishment" or "Remanufacturing"?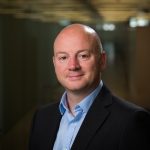 Jon Woodward
Industry Consultant
ABOUT JON
Jon has worked in the IT industry for over 30 years specialising in the service of product repair and refurbishment.  Products types have included Data Storage, Ruggedised Systems, Crime Prevention Devices, to name a few, that have been used in Data Centres, Automotive, Aerospace & Policing.  More recently, Jon has been focused on growing the Ultratest business, with its range of Data Storage & Networking Equipment test, erase & refurbishment Solutions, that help to promote the safe reuse of products & devices.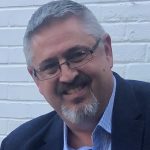 STEVE HOLLINGSWORTH
Sales Director at Covenco
ABOUT STEVE
With over 30 years industry experience, Steve has overseen the transformation of Covenco from an IBM Broker to a multifaceted IT Services business. With a lifetime of IBM solutions behind him, AS/400 – now POWER - and IBM's associated storage ranges are his personal areas of expertise – where he can solution design, project manage and not far off deliver the outcome! But it would be unfair to assume a narrow focus, and in the last two decades Steve has been central to hundreds of projects from hardware refreshes, highly complex site moves, high availability, backup, managed services and security.
In today's circular economy, with recycling and the green agenda so prominent, Steve is 'delighted' to have been at the vanguard of the green movement, reselling IT for over 30 years, and in so doing ensuring 100's of tonnes of equipment does not go to landfill. Honest enough to admit that was not foresight, he is somewhat prouder of setting up the ITAD services at Covenco and transforming how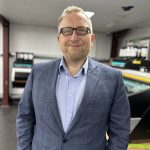 LEON LINBLAD
Owner - The Refurb Company
ABOUT LEON
Leon has spent over 25 years innovating the used computer market and has successfully grown and sold several businesses thanks to his ability to consistently create and deliver leading solutions for reusing and repurposing electronic equipment.
Alongside his wife, Joanna Seager, Leon has been a driving force in transforming the way computers are refurbished and brought back to life drawing inspiration from automotive techniques to refurbish laptops. He went on to invent SticKeys in 2000 which has become an industry leading solution to enhance product cosmetic appeal.
Leon founded CFA Trading in 2004 and by the time of salee in 2020, it was the 3rd largest Microsoft Authorized Refurbisher (MAR) in the world.
The Refurb Company (TRC) launched in August 2022 has the core mission of providing refurbishment services to the industry and to keep refurbishment local.
TRC embodies the adage "Think Globally, Refurbish Locally."
PANEL SPEAKER NAME
Role and Company
Industry Panel 4 – The ITAD Industry Review 2023
We are all busy focus on our day jobs which means we can miss trends or innovations which are happening in our sector. The ITAD industry review is a broad panel session to share views and thoughts on where the sector is and what might be around the corner. Aiming to be both reflective and ambitious, the panel will share their fears and concerns about the sector but also their hopes and aspirations for this exciting and growing industry.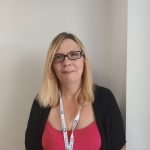 AMANDA HARRIS
Business Unit Director at Centerprise
ABOUT AMANDA
Amanda spent 20 years working at an IT Rental company undertaking various roles from Internal Sales Support, Internal Account Manager and  External Account Manager for Channel team including managing the HP PSG and ISS Loan pools.  In 2011 Amanda moved into the ITAD arm of Hamilton Rentals (Hamilton Asset Management) as Asset Management Director and following a management buyout from the Canadian company that owned Hamilton Rentals the ITAD divisions of Hamilton Asset Management and Bell Integration merged in 2014 and as a result Amanda moved to Bell Integration.  In 2016 Amanda had an opportunity to work with Centerprise International managing their ITAD business within one of the business units.  Due to the growth of the ITAD business over the last 6 years it has now been set up as a separate business unit with Amanda as Business Unit Director.

KARL NEARY
Business Development Director at Apex
ABOUT KARL
Karl had over 12 years of experience within the IT reseller space before transitioning over to the ITAD industry.
An expert in designing and launching IT Lifecycle Services, Karl has successfully launched Apex services into 5 of the top 10 leading UK IT resellers.
Karl is currently undertaking an MBA at Warwick Business School and is the proud father of 3 children.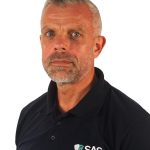 LEE SPENDLOVE
Managing Director at SAS Tech Services
ABOUT LEE
Managing Director of SAS Tech Services, responsible for the strategic growth, vison and performance of the brand. With more than 20 year's experience, Lee is known for driving and promoting new paths within the IT and ITAD Sector. Providing an IT & Logistics safety net support structure for the ITAD industry across the UK and Europe with services provided via SAS Tech Services.
Lee has a military background formed through being a part of the Parachute Regiment. His wide range of skills and knowledge were transferred into managing the logistics business back in 2000 which has now evolved into a fully operational IT MSP and logistics solution providing support for the biggest names in multiple industries.
Outside of the office, Lee is a passionate family man with a wife, daughter and a selection of pets. He is currently committed to training and working towards competing in his first Ironman event which will see him take on a 2.4-mile swim, 112-mile bike and a full marathon run at 26.2-miles.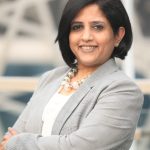 NAMRATA SENGUPTA
Vice President - Stellar Data Recovery
ABOUT NAMRATA
Namrata is a seasoned business leader with a strong background in strategic management, revenue growth, brand building, and nurturing partnerships.
She has more than 25 years of experience serving leadership roles in IT / ITES , Telecom & Education industries. In her role as Vice President at Stellar, she has been actively talking about data privacy & erasure solutions through live technology events in the US, Europe & APAC. She is also a Forbes Technology Council Member.