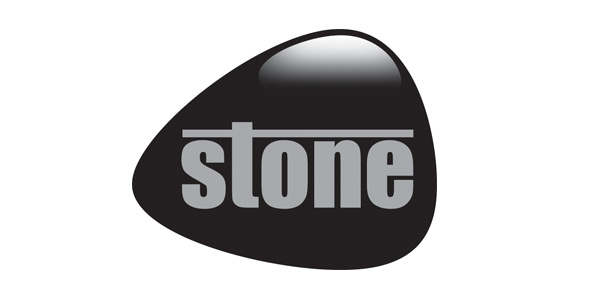 Granite One Hundred, Acton Gate, Staffordshire, ST18 9AA
Stone enjoys a unique position in the IT industry by being able to offer full lifecycle management of IT & mobile products. Stone has been established for over twenty five years and is the UK's largest privately-owned IT hardware manufacturer & service provider. Stone operates an in-house recycling department which provides robust secure handling and data sanitisation of assets. IT disposal is conducted in the most environmentally and socially responsible manner, for both Public and Commercial sectors. Compliance & effectiveness of the Stone IT asset disposal service has been continuously maintained to meet the ADISA standard, achieving the certification level 'Distinction'. Equally the company has received creditable recognition by the Waste industry, being awarded 'Electrical & Electronics Recycler of the Year 2014' & 'Corporate Recycler of the Year 2015' at the MRW National Recycling awards.
The combination of this recognition and Stone's status as a Microsoft Registered Refurbisher (MRR) positions the Company to deliver a compelling service offering for end of life and redundant IT assets. Stone are able to offer bespoke solutions to customers, which is a significant departure from the traditional ITAD offering experienced to date.
Experience from the market suggests the expectations of a typical client have matured since the initial introduction of the WEEE Directive and today the following key features are sought when selecting an appropriate IT disposals partner;-
Robust Process and Documentation.
Stone operates a bespoke ERP software system that controls every movement of assets contained within a consignment from initial request right through to disposal method and ultimate destination.
Customers often require one particular process for a certain site or assessed risk level yet something entirely different for another. Stone is happy to provide contracts or Service Level Agreements that accommodate such differing requirements.
Secure Data Destruction.
Best environmental practice and financial return is derived through recovery of equipment for reuse. This demands absolute confidence that the ITAD's data erasure procedures are assured . Stone enjoys a unique relationship with Blancco, the world's most accredited data erasure solution. In addition to using Blancco exclusively for its asset disposal activities (within our facility and on-site), Stone is currently the only hardware manufacture globally to pre-install the software on all new equipment supplied.   Stone are able to provide customers with cloud based data centres, in which they are able to access erasure data generated by the Blancco process.
Optimum Value Recovery.
Many of our peers trade exclusively within the broker market, selling equipment by volume for low return. This limits the potential derived value for which the customer can receive a share.
Stone is one of a handful of MRRs & Microsoft 'Gold' partner; as such having access to genuine Windows operating systems at cost efficient prices. Factor this with professional refurbishment, electrical safety testing, new peripherals and new packaging and its simple to understand how we're positioned to recover higher returns for client organisations.Stone has also been a leader in the provision of customer dedicated portals, facilitating opportunity for staff, Students & Family to reuse the refurbished assets .
Reasonable Charges.
Stone actively tries to offer a 'Cost Neutral' approach for its customers, with the potential for industry leading rebates where appropriate. During the period 2012 – 2015 stone rebated customers in excess of £1.65M.
Socially Responsible Downstream.
What happens to equipment after its primary life is increasingly important on the agendas of both public and responsible private enterprises alike. Stone respects the EU waste hierarchy and targets recovery for reuse over recycling.
The "second life" of IT hardware disposed of through Stone predominantly goes to support two extremely worthwhile projects;-
Digital Inclusion project here in the UK - Microsoft's Get Online at Home scheme. This is a government-backed initiative that help the "digitally-excluded" sectors of the community by providing low-cost, refurbished IT hardware with legitimate software installations to the people that need it the most;
Stone is the Premier Sponsor of IT Schools Africa, an outstanding UK-based charity which delivers recycled computers to African schools to improve education & cross-cultural communication.
Audit Date
Tuesday 16th April 2019
Audit Date
Tuesday 9th April 2019
Type: Unannounced Site Security Audit
Audit Date
Wednesday 11th April 2018
Result: Pass with Distinction
Audit Date
Wednesday 8th March 2017
Audit Date
Thursday 6th October 2016
Audit Date
Wednesday 18th May 2016
Audit Date
Wednesday 21st October 2015
Audit Date
Monday April 21st 2015
Result: Pass with Distinction with Honours
Audit Date
Monday December 15th 2014
Audit Date
Thursday June 6th 2014
Audit Date
Tuesday December 17th 2013
Audit Date
Thursday February 28th 2013
Result: Pass with Distinction
Audit Date
Friday February 3rd 2012
Result: Pass with Distinction