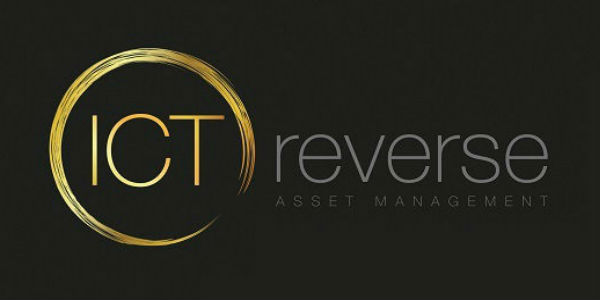 ICT Reverse Asset Management LTD, The Old Reebok Southgate White Lund Ind Est, Morecambe, Lancashire LA3 3PB
ShP LTD rebranded to ICT Reverse Asset Management on the 5th September 2016
ICT Reverse is a leading European e-waste management company offering managed IT & Communications asset recovery services. Working with corporate clients, mobile network operators, charities, educational establishments and the public sector, ICT Reverse has developed a portfolio of flexible IT & Communications recovery solutions to establish ourselves as a true pioneer within the industry.
With over nine years' experience as a business class recycler in corporate electronic recycle management our dedicated B2B division at ICT Reverse; operate daily on behalf of many of the FTSE 250 and companies of all sizes across the EU. Offering a secure, comprehensive and professional service for the recycling, data eradication and remarketing of IT and Telecommunication assets, ICT Reverse's dedicated account managers provide a cost effective solution for all redundant corporate WEEE.
Further to our ADISA and ISO (9001, 14001 and 27001) accreditations, ICT Reverse is the only company to hold both a Gold Partner and Mobile Development partnership with Blancco furthering our desire to remain a premium accredited company for IT and telephony decommissioning.
ADISA Audit Scope:
Includes On-Site Services.
ICT Reverse utilise their own fleet of GPS tracked vehicles.
All drivers are CRB, NPPV level 3 and SC cleared
ICT Reverse utilise their specialist third party logistics using hubs in the UK (impact level dependant).
ICT Reverse utilise CESG approved Blancco Software.
ICT Reverse have an ADISA approved disk crusher. (EDR HDC-V).
ICT Reverse have a mobile disk destruction tool for deployment. (EV 25-e Shredder)
Audit Date
Wednesday 26th September 2018
Audit Date
Thursday 8th June 2017
Audit Date
Thursday 24th November 2016
Audit Date
Monday 5th September 2016
ICT Reverse Asset Management LTD
Audit Date
Tuesday 17th May 2016
Audit Date
Wednesday 18th November 2015
Result: Pass with Distinction
Audit Date
Friday 29th May 2015
Audit Date
Thursday November 6th 2014
Audit Date
Thursday May 1st 2014
Audit Date
Friday November 15th 2013
Result: Pass with Distinction
Audit Date
Wednesday April 10th 2013
Audit Date
Friday November 29th 2012
Result: Pass with Distinction