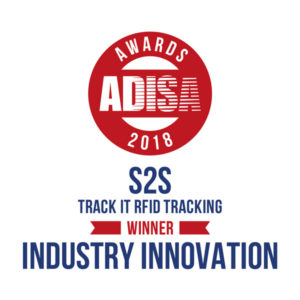 Unit B, Brookfields Park, Manvers Way, Wath-upon-Dearne, Rotherham, South Yorkshire, S63 5DR, United Kingdom
S2S Group – "Providing the solutions to corporate data security."
Having been established for nearly 30 years in the fields of secure data handling and asset recovery, S2S have built and maintained an enviable and industry recognised proven track record in providing electronic recovery solutions to corporate clients, network operators, charities, IT OEM's, government establishments, MOD, retail and the public sector.
From WEEE services and asset recovery through to decommissioning of IT equipment, refurbishment, re-sale, end of life recycling and secure data destruction, S2S offer bespoke, highly secure and cost effective environmental solutions to the highest standards. Delivered through innovation and robust fully tested processes designed to meet our customer's individual needs, S2S pay meticulous attention to detail and provide a fully auditable reporting suite and certification for all of our clients.
S2S accreditations include:
All Data Destruction completed to HMG IA Standard No. 5
Physical destruction to UK government standards (less than 6mm granulation).
On site and mobile destruction can be accommodated.
Safe contractor.
ISO 9001 Quality Management Systems.
ISO 14001 Environmental Management Systems.
ISO 27001 Security Management Systems.
BS EN15713.
PAS 141.
ADISA certification – Distinction.
CPNI approved mobile shredding.
AATF (Approved Authorised Treatment Facility) under the WEEE directive.
Waste Carriers.
Cyber Essentials Accredited.
Adhere to Quality and Environmental Policies.
Services include:
IT Asset Recycling with comprehensive audit trail
Mobile & Tablet Recycling
Refurbishment / Repair / PAT test
Decommissioning and removal from site
Datacentre equipment handling
Logistics & Container services
Scrap purchases
Confidential Data Destruction
On-Site and Off-Site Data Shredding
At S2S our customer's data and security is of paramount importance and we guarantee that our processes are fully tested and audited to eradicate any risk. We use the very best in software packages to eradicate data, including Blancco, a fully CESG compliant for magnetic hard drives and offer full audit ability and individual certification for each device erased.
All our employees are subject to Pre-Employment screening which allows background checking of the individual's history and personal integrity giving us absolute confidence in the workforce employed by us. Our fully equipped site hosts 20 fully monitored and maintained high resolution CCTV cameras that are recording 24/7 and have the capability of retaining these images for up to 30 days.
Our dedicated account management team are always on hand to ensure that any projects undertaken by S2S run smoothly and meet the exact customer requirements, are fully compliant to legislation, are delivered on time, every time and exceed our customers' expectations
ADISA Audit Scope:
Includes On-Site Services.
S2S utilise their own logistical fleet.
S2S do not use hubs in the UK.
S2S utilise Blancco Software including mobile edition.
S2S have mobile shredding capability.
Audit Date
Tuesday 11th September 2018
Audit Date
Wednesday 28th June 2017
Audit Date
Tuesday 8th November 2016
Audit Date
Wednesday 30th March 2016
Result: Pass with Distinction
Audit Date
Monday 19th October 2015
Audit Date
Friday 23rd January 2015
Audit Date
Thursday 10th July 2014
Audit Date
Wednesday 19th February 2014
Result: Pass with Distinction
Audit Date
Thursday 24th October 2013
Audit Date
Tuesday 12th February 2013
Result: Pass with Distinction