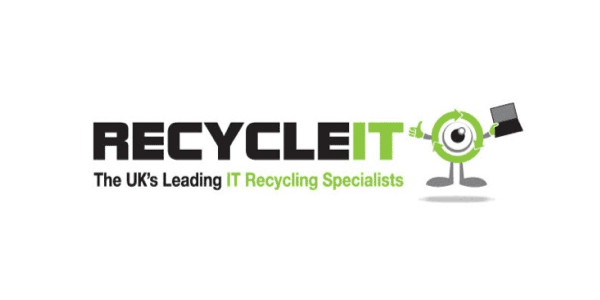 Unit 5, Time Technology Business Park, Blackburn Road, Simonstone, Lancs. BB12 7TW
"Offering a unique secure environment for data storage and destruction. We believe we are the only company within the UK that can offer vaults"
Established in response to the need for a more complete asset management service, RecycleIT provide and end-to-end solution for your redundant IT.Our unique IT service – from collection to disposal and recycling is designed to remove and dispose of: Laptops Monitors Desktops Servers Storage Units Telephone Systems All other types of networking equipment All within a secure and environmentally sensitive way within the WEEE directive.With over 15 years of experience in IT refurbishment and extensive knowledge within the second user market we are expertly placed to provide our clients with honest and highly competitive rebate values. Data security and giving our clients a good value return RecycleIT's main aims.Our focus is client return, so we offer total transparency throughout the process, starting with the value of your redundant IT equipment.
RecycleIT has also partnered with registered IT distribution charities in developing countries; this will allow these communities to benefit from reusable IT equipment.
We have recently moved to new a premise that includes 2 secure vaults. One will primarily be used for secure storage and the other for data erasure. By utilising this infrastructure we can offer total physical security as well as data security, only when media is totally data safe will it be allowed away from our secure area, until that point it will on total 'Lock Down'. Our site has 24/7 security with a manned perimeter fence. Within our building we have a secure area that is off limits to all but a few staff members. This area is as secure as most other company's in our market place, but inside this we have our vaults offering a true 'Belt and Braces' approach to security. Our facility is totally unique in the UK, the replication of which would be financially astronomical.
We are a Tabernus partner and use their industry leading software to destroy data to CESG HMG Infosec Level 5.We are also a registered Data Controller (ICO) and have a CPNI approved shredding service. We are proud to have been awarded recently an ADISA DISTINCTION, after initially joining ADISA back in 2014 with a merit award,something that we attained after being in our new location for only 6 weeks. We also hold ISO 9001, Quality Management Standard and ISO 14001, Environmental Management Standard, and more recently ISO 27001 the Information Security Standard. We are in the process of becoming DIPCOP certified, this will hopefully allows us to engage with a broader client base.
ADISA Audit Scope:
RecycleIT use CESG approved Tabernus V7.3 Lan
Do not use hubs
Audit Date
Wednesday 29th September 2018
Audit Date
Wednesday 7th March 2018
Result: Pass with Distinction
Audit Date
Thursday 8th June 2017
Audit Date
Friday 25th November 2016
Audit Date
Wednesday 6th April 2016
Audit Date
Wednesday 12th August 2015
Audit Date
Wednesday 25th February 2015
Result: Pass with Distinction
Audit Date
Friday 12th September 2014
Audit Date
Thursday 16th January 2014