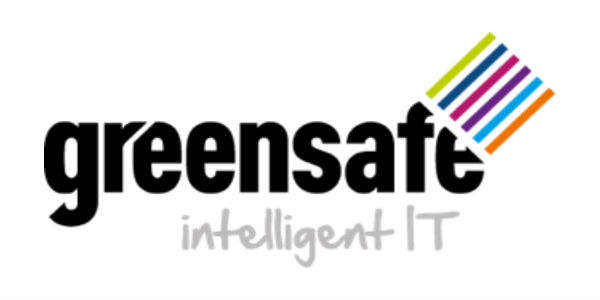 Aventine House, Unit 27A Edwin Avenue, Hoo Farm Industrial Estate, Kidderminster, DY11 7RA
We are a classic ITAD with specialities in Secure Sanitisation and asset disposition services and mobile solutions.
Greensafe IT Limited is a company designed to deliver first class  IT recycling services to Public & Corporate sectors. The board of directors and senior management team have a combined 65 years experience in running large scale IT recycling and disposal contracts. During this time they have overseen the disposal and sale of over 3 million devices ranging from complex servers, laptops and telecoms. With the breadth of services Greensafe IT Limited can now offer we are ideally placed to deliver 1st class on-site mobile services and be able to meet all the customer requirements in this market place without compromising security.
GreensafeIT 's Mobile Asset Sanitisation Centre [MASC] manages all of this whilst being able to reassure you we are handling sanitisation at your location in a controlled and secure manner.
Greensafe IT Limited holds robust processes that meets our ISO certifications
• ISO 9001 Quality Management Systems
• ISO 14001 Environmental Management Systems
• 100% secure data destruction ensures compliance with FISMA, HIPAA, SOX, FACT ACT and GLBA.
• Approved software with Certifications, referrals or confirmations from CESG, NSTL, TUV, NSM, NSA and NATO.
• Greensafe IT Limited holds the first fully integrated mobile ITAD solution, with the flexibility to create a dedicated data sanitisation solution that conforms with the following elements.
HMG IA Standard No. 5 Secure Sanitisation of Protectively Marked or Sensitive Information,
Security Policy Framework
Data Protection Act 1998
Computer Misuse Act 1990
Joint Services Publication 440
As part of our environmental on-site processes Greensafe IT Limited operates an ECO friendly, zero landfill policy around recycling IT equipment with processes that are guided against Best Available Treatment Recovery and Recycling Techniques (UK) BATRRT and are guided by the WEEE Directive & RoHS compliancy.
Our aim is to remove the risk and hassle for our customers and become a trusted partner in this field and be recognised as a market leading service provider in the IT recycling industry.
ADISA Audit Scope:
Greensafe IT certification is for both Mobile [On-Site] and Facility

Greensafe IT deploy CESG approved Blancco on-site.


Greensafe IT do not remove any data carrying devices from site..
Greensafe IT operate a mobile hard drive shredder.
Greensafe IT operate a mobile paper shredder.
Greensafe IT operate a mobile CESG approved degausser.
Audit Date
Thursday 5th July 2018
Audit Date
Thursday 3rd August 2017
Audit Date
Wednesday 1st February 2017
Audit Date
Tuesday 23rd August 2016 FACILITY FULL AUDIT
Result: Pass with Distinction
Audit Date
Thursday 21st January 2016
Result: Pass with Distinction
Audit Date
Thursday 17th April 2014
Audit Date
Tuesday 12th November 2013
Result: Pass with Distinction