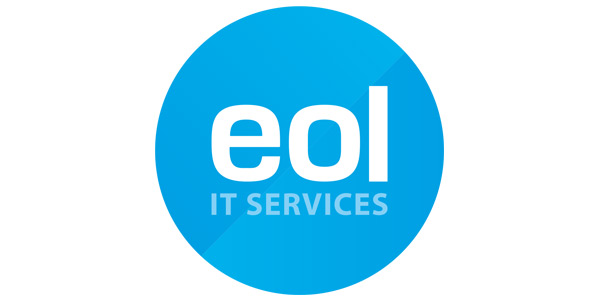 1-3 Baltic Wharf, Station Road, Maldon, Essex, CM9 4LQ
EOL IT Services have been processing and recycling redundant IT equipment since 1996 and are one of very few long-standing organisations within this sector with an impeccable history. The Intervention and Forensic Auditing controls that ADISA have brought to our sector were launched in 2010 (Asset Disposal and Information Security Alliance) and have proven essential to regulate and deliver a single solution for audited IT disposal processes. EOL hold a Distinction Pass mark with honours, with ADISA, from our last main audit in 2018 and subsequent unannounced spot checks.
Our credentials and certifications are unbeaten by any other IT asset disposal and recycler within the UK. Our compliance pack has been specifically produced to showcase how serious we take the management of our customer's data bearing assets and processing their redundant IT equipment. A copy of our compliance pack is available on our website or upon request and can be found on the link below:
http://www.eolitservices.co.uk/accreditations/
✔  EOL were created in 1996 to deliver and build an IT Asset Disposal Service. It wasn't added to our portfolio as an afterthought.
✔  EOL are the highest accredited and one of the most experienced and respected ITAD's in the UK.
✔  EOL's Accreditations go beyond the normal standards now expected. Our investment is on-going, with both quality and compliance conformance.
✔  EOL's commitment to data security is complimented and supported by using only their own logistics and operational staff with all staff DBS/CRB checked (Criminal Records Bureau) and Police vetted plus Credit Checked in line with the BS 7858 standard.
✔  EOL have their own fleet of vehicles which are GPS tracked.
✔  EOL offer UK and European support for their IT Disposal Services and IT Projects.
✔  The highest clearance within the organisation is SC cleared
Accreditations
Below is a summary of our accreditations ensuring a managed approach to data destruction and recycling.
Our data erasure software is NCSC approved and also Certified for Common Criteria which is an internationally recognized independent security certification recognized by governments in 26 countries across Europe, Australasia, Asia and North America.
ISO 9001 – A standard based on a number of quality management principles including strong customer focus, the motivation and implication of the top management, the process approach and continual improvement. Customers as given consistent, good quality products and services.
CPNI – Centre for Protection of National Infrastructure - EOL's service is CPNI approved for the secure destruction of sensitive items and is included in CPNI's Catalogue of Security Equipment
CAS-S – EOL are a certified CAS-S (under the NSCS Assured Sanitisation Service) approved provider. CAS(S) provides assurance that a sanitisation service conforms to the relevant HMG IA policy and guidance and confirms EOL's capabilities include offering the highest level of secure data sanitisation.  Our expert data destruction team are now qualified to destroy data up to the Government's "Secret" level.
ISO14001 – Criteria for environmental management including education, training, awareness and facilitating knowledge transfer to support environmental objectives.
ISO27001 – A management system that is intended to bring information security under explicit management control.
BS EN 15713 – provides a framework of key conditions to be adhered to by companies who destroy confidential information, security being integral to this. The standard includes a number of conditions such as specific sizes to shred to and how the destruction is monitored and controlled.
BS7858 – a standard that specifies a code of practice for security screening of individuals and 3rd party individuals to be employed in a security environment by an organisation, prior to their employment.
CHAS - (The Contractors Health and Safety Assessment Scheme) was created by experienced health and safety professionals in 1997 to improve health and safety standards across the UK.
SafeContractor- The SafeContractor scheme is a SSIP-approved health and safety assessment scheme for contractors who want to demonstrate that they're taking responsibility for their legal health and safety requirements. By joining, EOL ensure that our health and safety processes and paperwork is up to date and meets legal industry requirements and those of our clients.
Cyber Essentials Plus – provides the customer with confidence on how the data we hold on their behalf is secured and managed. Provides a clear statement of the controls in place to mitigate risk from internet based threats.
ADISA – an industry set of standards for the IT asset disposal sector which provide customers with a level of confidence on the standards we apply to our business and how we are audited formally and unannounced against these standards
Crown Commercial Supplier – approved on the RM3804 framework to supply IT Asset Disposal services to all public sector bodies.
NHS Toolkit Level 2 – published this year for the first time to Level 2 to provide organisations with the independent assessment of our internal processes and how we manage data and information.
ISO22301 – a business continuity standard to provide the customer with confidence that our systems and processes are managed reducing the likelihood of occurrence, responsiveness and recovery from disruptive incidents if they arise.
ISO18001 – Standard for occupational health and safety management systems helping organisations implement policies and practices taking into account legal, geographical, cultural and social conditions.
Environment Agency – EOL is an Approved Authorised Treatment Facility, registered and approved by the Environment Agency.
Waste Carriers License – allowing EOL to transport, manage approved waste types and process them.
FORS- As a FORS operator, EOL have demonstrated commitment to managing road risk, reducing environmental impact and improving operational efficiency, all of which improve overall fleet road safety and lessen the wider impacts of freight and fleet operations.
NAID-Europe – an international association of companies offering data destruction services uniting to promote the secure disposition of discarded information by emphasizing the highest standards
FSQS – is a qualification system for the financial sector. It is designed to standardise and manage requests for compliance and assurance data for major financial services organisations that have adopted FSQS.
Investors in People – EOL have achieved a Silver Award for Investors in People
ADISA Audit Scope:
Includes On-Site Services.
EOL utilise their own logistical fleet.
EOL do not use hubs in the UK.
EOL utilise Blancco Software.
EOL have mobile shredding capability.
EOL have their own shredder at their facility.redder)
Audit Date
Thursday 2nd May 2019
Audit Date
Thursday 4th April 2019
Type: Unannounced Site Security Audit
Audit Date
Wednesday 2nd May 2018
Result: Pass with Distinction with Honours
Audit Date
Wednesday 10th May 2017
Result: Pass with Distinction
Audit Date
Wednesday 19th October 2016
Audit Date
Tuesday 12th January 2016
Audit Date
Thursday 19th March 2015
Audit Date
Monday 15th September 2014
Result: Pass with Distinction
Audit Date
Friday 7th March 2014
Audit Date
Tuesday 3rd September 2013
Audit Date
Tuesday 2nd April 2013
Audit Date
Monday 24th September 2012
Result: Pass with Distinction
Audit Date
Thursday 26th May 2011