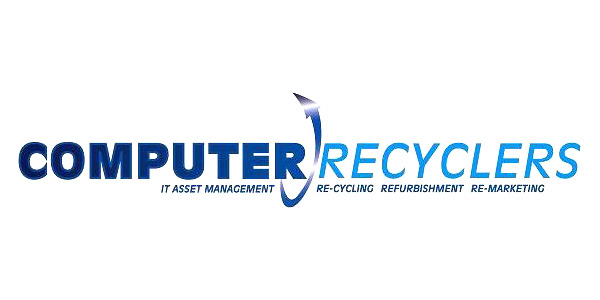 Apollo House, Penygraig Ind Estate, Dinas Road, Penygraig, Rhondda-Cynon-Taf, CF40 1HZ, United Kingdom
For over 10 years Computer Recyclers have provided a first class, reliable, end of life I.T asset management service, to recognised blue chip companies, public service authorities, educational institutions and SME's.
We take the responsibility of dealing with data seriously, and our fully licenced premises are continuously being updated and improved to ensure we supply a first class service to all existing and potential clients.
Computer Recyclers are a company you can trust and are working to the industry's highest standards ISO 9001, ISO 14001 , ISO 27001 & ADISA. We're fully committed to the work of the UK regulatory body ADISA to ensure Computer Recyclers UK operate to the highest industry standards which reflect current best practice for handling data and carrying assets, giving customers the reassurance they need.
Clients assets are traced from the moment we collect them to the point of re-use or disposal at an accredited facility, and this information is supplied to you in a comprehensive asset report along with Certificates of Data Destruction. For re-use, hard drives are wiped to CESG Infosec level 5 standard.
All staff are vetted in accordance with BS7858, with full Criminal Record Background (CRB) checks, vehicles have tracking devices so we know where your assets are at all times during transport, CCTV covers the grounds of our facilities where you equipment will be processed, all data gets destroyed to IS5 standard, and all equipment processing takes place within a secure password entry only area.
Using our mobile ulster shredder, hard drives, tapes and other media can be destroyed down to 15mm or 6mm shred size without leaving your premises. We provide this service to many high profile banks throughout the UK.
Our On-Site Data Destruction service includes an inventory of hard drive serial numbers and a Certificate of Data Destruction once completed, before leaving your site, to show hard drives have been destroyed to EN15173:2009 standards.
Competitive revenue is paid for re-marketable I.T equipment too because we are a proud partner of the Microsoft Digital Inclusion Initiative Get Online @ Home, providing affordable, internet ready computers throughout the UK. It is therefore within our interest to re-use as much I.T as possible before recycling, to help the millions of people and charities in the UK that are yet to get online.
ADISA Audit Scope:
Includes On-Site Services.
CRUK utilise their own vehicles and no longer use hire vehicles
Computer Recyclers now hold ISO 27001 Accreditation
CRUK do not use hubs in the UK.
CRUK utilise Blancco Software.
Audit Date
Thursday 12th July 2018
Audit Date
Thursday 11th May 2017
Audit Date
Tuesday 29th November 2016
Result: Pass with Distinction
Audit Date
Friday 20th May 2016
Audit Date
Thursday 16th July 2015
Audit Date
Tuesday 13th January 2015
Audit Date
Thursday 12th June 2014
Audit Date
Thursday 24th April 2014
Audit Date
Wednesday 8th January 2014
Audit Date
Monday 8th July 2013