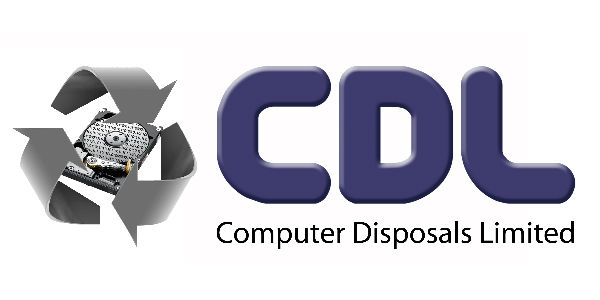 CDL House,Davy Road,Runcorn, Warrington, Cheshire,WA7 1PZ, United Kingdom
Since 1999, CDL has evolved into one of the UK's leading IT disposal companies with many of the UK's leading companies amongst our client portfolio. We can confidently claim to have developed one of the most comprehensive, yet cost effective asset retirement solutions in the industry today, borne out by our client retention rate of 96.4%.
In line with our forward thinking approach, our retirement process already exceeds legislation introduced in the WEEE Directive in January 2007 and our data erasing process meets the highest recognized standards in the UK.
We cover the whole of the mainland UK using our own vehicles and drivers. We collect all manner of IT related equipment with no minimum quantities. Our aim is simply to take away the hassles associated with IT disposal and provide our customers with a complete peace of mind solution for the management and retirement of redundant IT equipment.
There are many so called IT disposal specialists, so what differentiates CDL from the competition?
• Waste Management license and Authorized Treatment Facility • Security cleared staff • Use own satellite tracked vehicles and drivers • 96.4% client retention rate since 1999 • ADISA accredited (Asset Disposal & Information Security Alliance) • Members of ICER (Industry Council for Electronic Equipment Recycling) • ISO 9001 and ISO 1400 accredited with ISO 27001 pending • Retirement process that exceeds WEEE Directive legislation • Collect all manner of IT and electronic equipment i.e. no cherry picking • Individual data erase certification for every hard drive • Comprehensive asset reports • Genuine full UK coverage with no minimum collection quantities • Customer employee purchase schemes managed FOC
ADISA Audit Scope:
Includes On-Site Services.
CDL utilise their own logistical fleet.
CDL do not use hubs in the UK.
CDL utilise Tabernus Software.
CDL have mobile hard drive destruction capability.
Audit Date
Wednesday June 20th 2018
Audit Date
Tuesday March 21st 2017
Audit Date
Monday August 8th 2016
Audit Date
Wednesday January 6th 2016
Result: Pass with Distinction
Audit Date
Thursday November 27th 2014
Audit Date
Thursday April 10th 2014
Audit Date
Friday November 8th 2013
Audit Date
Thursday May 16th 2013
Result: Pass with Distinction
Audit Date
Wednesday November 7th 2012
Audit Date
Wednesday May 23rd 2012
Result: Pass with Distinction