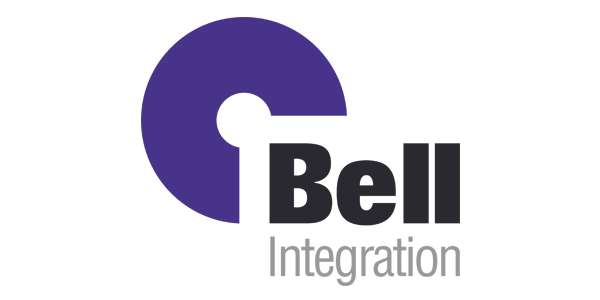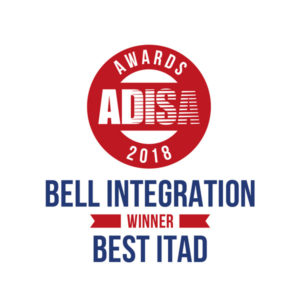 Unit D8 Voyager Park,Portfield Road, Portsmouth, PO3 5FN.
Bell Integration is a technology services provider supporting its customers through the complex lifecycle of their assets from acquisition through to retirement, including supply of the resources required to consult, support and project manage through the journey.
Bell Integration has 160 Permanent Staff with the Warehouse/Logistics based in Portsmouth, Sales Office in London and Operations in Singapore and New York.
As a true partner to many of its customers, Bell is asked to assist and provide support through the entire lifecycle of technology, from.
Assessment and Advisory service looking at how customers support their businesses today, and what their realistic next steps might be to improve their model and most importantly how they start their journey
Architecture and Transformation services, helping customers migrate from current/historic technology model to a more responsive, cost effective and future proof operating model with support and guidance from teams of experienced and knowledgeable experts.
Management and Operation services, where Bell helps to support customer's ongoing technology platforms or their newly transformed service, options range from onsite to remote, and can aggregate private and public cost and service models.
Recycle and Retirement services, enabling customers to optimise the value of their assets when they are no longer needed, and do so in a risk averse and compliant manner.
The services that the IT Lifecycle Management Division of Bell Integration are able to provide our clients without outsourcing to a third party are as follows:-
Certified Onsite Shredding (6mm, 15mm, 20mm, 30mm)
Lockable Secure Media Containers
Certified Onsite Data Erasure (Utilising CESG Approved Software Blancco)
Decommissioning and Installation Services
Secure IT Logistics
Certified Secure IT Asset Disposal Solutions
Re-Marketing of Redundant IT Assets
Secure Storage
Re-Imaging and Re-Deployment Services
Buy back of Surplus New in Box equipment.
All staff undergo personnel screening and SC Cleared
Accreditations
ADISA Accredited with Distinction
ISO 9001 – Quality
ISO 14001 – Environment
ISO 18001 – Health and Safety
PAS2060 – Carbon Neutral Company
PCI-DSS Compliant
ATF – Authorised Treatment Facility
Partners
Blancco Silver Partner
Oracle Gold Partner
HP Silver Partner
IBM Premier Business Partner
Netapp Gold Partner
Symantec Registered Partner
Dell Partner Direct Registered
Cisco Registered Partner
VMWare Enterprise Partner
Citrix Partner – Silver Solution Advisor
Hitachi Data Systems
EMC
Juniper
Checkpoint
ADISA Audit Scope:
Does include On-Site Services.
Bell utilise their own logistics.
Bell do not use hubs in the UK.
Bell use CESG approved Blancco Software.
Bell have their own mobile shredding vehicle.
Bell use a CESG approved Verity SV91M degausser.
Audit Date
Tuesday 21st August 2018
Audit Date
Monday 3rd April 2017
Result: Pass with Distinction
Audit Date
Friday 14th October 2016
Audit Date
Tuesday 5th May 2016
Audit Date
Thursday 8th October 2015
Audit Date
Friday 10th April 2015
Audit Date
Thursday 30th October 2014
Audit Date
Wednesday 9th April 2014
Result: Pass with Distinction
MOVE TO BELL MICROSYSTEMS IN PORTSMOUTH
Audit Date
Wednesday 10th April 2013
Audit Date
Tuesday 12th March 2013
Result: Pass with Distinction
Audit Date
Thursday 13th December 2012
Audit Date
Friday 25th November 2011