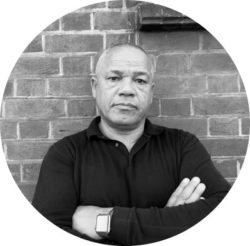 MICHAEL FRASER
HOME SECURITY EXPERT
ABOUT MICHAEL
Best known for co presenting the BBC's "Beat the Burglar" and as the principal mentor in C4's "Going Straight", Michael Fraser is also a highly successful security consultant and motivational speaker. As a youngster in care, he came within a whisker of receiving a custodial sentence and has not forgotten how he could so very easily have gone on to become a hardened criminal had he not been given a chance to 'go straight.' In constant demand for media interviews, security skewed marketing campaigns and speaking, Michael Fraser is the man everybody turns to for comment and presenting on all topics relating to burglary and general crime in and around the home. He is an expert on how not to become a victim of crime whether it be a burgled property or when one is out and about. His practical but incredibly valuable advice to help people prevent break-ins at home, a shed being pilfered, a car being stolen, a hand bag being pick pocketed or a pet being pinched is second to none.
DAVID GLENWRIGHT
JC SOCIAL MEDIA
ABOUT DAVID
David Glenwright is the head of strategy and training at the award-winning agency JC Social Media. Having graduated in 2012 with a degree in War Studies, David now works with businesses of all shapes, sizes and industries to help them plan and execute effective social media campaigns with military precision, that lead to genuine results. Having worked with organisations including Yodel, Avon and Nandos, David is one of only a handful of trainers in the UK accredited directly by Facebook under their global 'She Means Business' campaign.
In his spare time, David puts his social media expertise to good use volunteering with the Campaign for Real Ale, where he is currently Creative Director for one of the organisations biggest events, the Great British Beer Festival Winter.
JOOST DE KLUIJVER
CLOSING THE LOOP
ABOUT JOOST
As the founder and CEO of Amsterdam based social enterprise 'Closing the Loop' (CTL), Joost de Kluijver has developed a service that delivers on the growing demand for simple but effective solutions for sustainable IT usage.
Joost has also worked at Accenture, the Global Reporting Initiative (GRI) and is a seasoned entrepreneur.
Dr ANDREW BLYTH
ADISA Research Centre
ABOUT ANDREW
Formally the Director of the Information Security Research Group at the University of South Wales, Andrew has functioned as a expert witness in the area of computer forensic and data recovery for a wide variety of law enforcement agencies such as the Home Office, SOCA and the Met Police. Dr Blyth has also published a number of journal papers on the areas of computer forensic and data recovery and is one of the leading global authorities on data sanitisation and forensic techniques on solid state media. Dr Blyth is on the ISO advisory board for standards relating to Computer Forensics as well as a member of the National IA forum and continues to work with UK government including the Defence Science Technology Laboratory.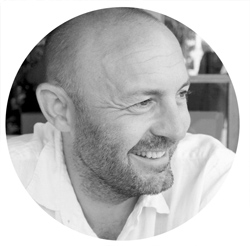 ABOUT STEVE
Steve has over 15 years' experience in asset retirement working with industry, global manufacturers and personally helping write and implement asset disposal policies for some of the largest organizations in the world. A strong advocate of secure asset disposal Steve founded ADISA in 2010 to proactively deal with the current malaise from all parties concerned with data security issues within asset retirement. Author of the ADISA IT Asset Disposal Standard Steve is helping drive improvement in this service sector not only in the UK but also in North America, Europe and Asia Pacific. The ADISA industry Standard has been recognised by DIPCOG which is a CESG and UK MoD Committee as being an industry standard of merit and Steve continues to work with UK government on procurement frameworks and vendor management in this sector. In 2012 Steve worked with the UK Information Commissioner's Office and wrote much of the ICO guidance notes which were released to help businesses comply with data protection legislation in this area. Steve is also the author of the National Computer Centre (NCC)'s guidance notes on how to manage risk when disposing of assets. Steve is also a lecturer on risk management within asset disposal and co-author of the ADISA Certified Professional training course and has spoken at many national and international conferences on the subject matter.
FURTHER SPEAKERS TO BE CONFIRMED
We are currently finalising our speaker line up. Please check back soon for the full list of speakers at this years conference.
Alan Bentley
President of Global Sales & Marketing, Blancco
ABOUT ALAN
Alan Bentley joined the company in October 2016 as VP of Sales, EMEA and more recently, has taken on the role of President of Global Sales & Marketing. In this role, he is responsible for overseeing sales efforts globally. As an industry veteran, Alan is responsible for leading the sales teams to develop sustainable and scalable revenue growth.
Since joining the company, Alan has worked closely with our many enterprise customers and partners to implement data erasure solutions to mitigate security risks and ensure regulatory compliance. This gives him a unique insight into the market and business requirements driving the needs of today's businesses. Alan has also spoken at industry conferences around the world, including MCW Barcelona, Infosec UK, Gitex Dubai and Govware Singapore.
Mark Chodos
CEO Makor Solutions
ABOUT MARK
With over twenty years of technology and product management, Mark is the rare technologist who can see and understand complex business issues. Mark began his career as a software engineer for companies including Altech and Siemens design complex communication applications. He was brought to the USA to head up an Internet startup ATEO whose product was eventually acquired by Intel Corporation. Mark then started his own software company, Makor Solutions, focused on providing the IT Asset Recovery and eWaste Recycling industry with business solutions. Today the company boasts customers from around the world and the product, the Makor ERP, is the premier ERP platform for the industry.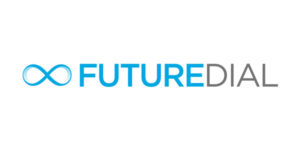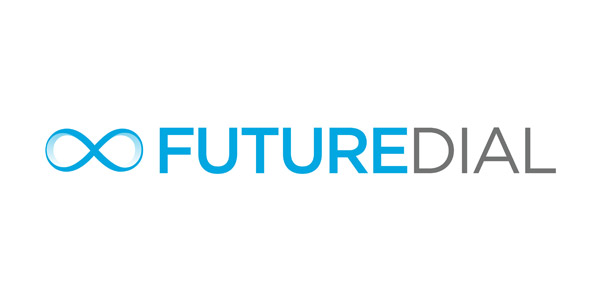 Simon Neilson
EMEA Business Development Director
ABOUT SIMON
Prior to joining Futuredial, Simon was the Sales Director for Aftermarket Services at Mobilogy, formerly a Cellebrite company where the focus was also on the sale of value add reverse supply chain solutions. Before this, Simon's roles included the Head of Mobile, EMEA at Teleplan, Managing Director of Recommerce at Regenersis and Sales Director, Nordics at Motorola.
Ian Watson
Ecosystem Limited (Distributors of Intimus & Evashred Shredders)
ABOUT SPONSOR
Ian Watson is Managing Director of Ecosystem Limited. Ecosystem is the exclusive UK agent for sales and service of the intimus and Evashred ranges of data destruction products.
intimus manufactured their first paper shredding machine over 50 year ago from their factory in Markdorf Germany . They have a range of CPNI / DIPCOG approved HDD shredders, granulators , disintegrators, crushers and degaussers amongst their product portfolio.
Evashred Industrial Shredders are based in Wellington, New Zealand. They manufacture industrial shredders for solid waste shredding including WEEE scrap HDD.
Ian spent 20 + years as an employee of intimus then left to start Ecosystem in 2004. The new company started one of the first discount on line shredder shops www.officerocker.co.uk selling all the European brands of shredder using the strap line "with prices this low he must be officerocker."
At the same time Ecosystem obtained the exclusive distribution rights for Evashred Shredders in the UK and Ireland. The Evashred brand is now a well known brand in the UK and the original officerocker web site sells exclusively intimus products. In July 2017 Ecosystem Limited bought intimus UK. For more information see our websites
www.intimus.com www.intimus.co.uk www.evashred.co.uk www.officerocker.co.uk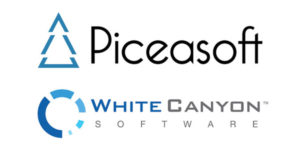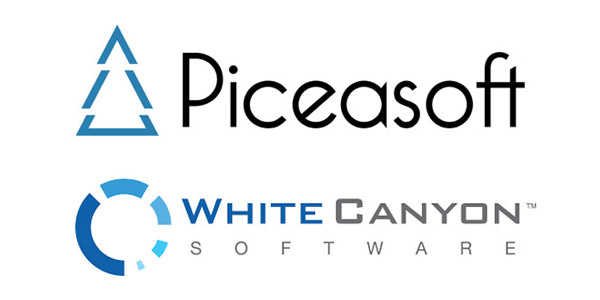 Pasi Pihlman / Nathan Jones
VP Sales Piceasoft / White Canyon
ABOUT PASI AND NATHAN
Pasi Pihlman is the VP of Sales at Piceasoft, coordinating and managing the Piceasoft sales operations globally. Under Pasi's sales leadership the Piceasoft revenue has grown over 760% and the customer base has expanded to over 70 countries all over the world. Pasi has more than 15 years of international sales management experience in UK and Australia. For the past 5 years, Pasi has been working in data erasure industry, first at Tabernus in UK and later at Piceasoft in Finland and globally.
Nathan Jones is the Vice President of Sales for WhiteCanyon Software. He has a bachelors in Computer Science from Brigham Young University and has been working in the secure data destruction field for more than ten years. He has overseen the development of WipeDrive, the world leader in disk sanitization and the only software tool certified to the NIAP EAL 4+ standard.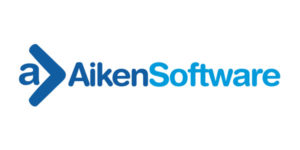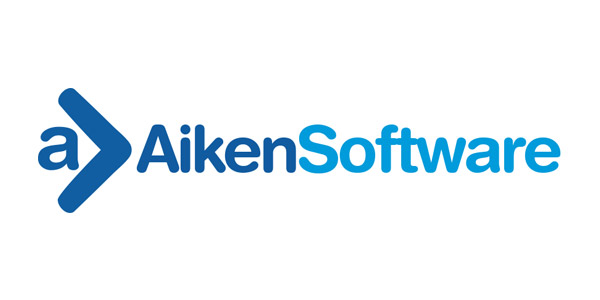 Leon Lindblad
Business Development Manager