ED TUCKER - DPG
2017 European CISO of the Year
2017 UK Security Professional of the Year
2017 Security Leader of the Year
ABOUT ED
Ed is the current European Chief Information Security Officer of the Year, UK Security Professional of the Year, and Security Leader of the Year and has been recognised for his contribution and sharing of best practice with the wider security world.
Formerly Head of Cyber Security for HMRC, Ed led the Cyber Security and Response Capability for eight years. developing two intelligence driven Cyber Security Command Centres; the first in-house developed capabilities in UK Government. Ed implemented security controls which reduced phishing emails purporting to be the UK Tax Authority by 500 million by spearheading the use of DMARC.
BECKY PINKARD - DIGITAL SHADOWS
About Becky
Becky Pinkard, VP, IT and Intelligence at Digital Shadows, is a renowned practitioner and commentator on the information security sector who has been working in information technology since 1996.
A security transformation expert, Becky has built and managed global information security teams, designed risk and compliance strategies, led security audits and assessments, and developed security awareness training in small and large environments. She began her current role with Digital Shadows in December, 2015.
Becky was a SANS Institute certified instructor for over a decade, beginning her training career with SANS in 2001. She has also served as a GIAC Certified Intrusion Analyst advisory board member and on the Strategic Advisory Council for the Center for Internet Security. Becky has co-authored "Nmap in the Enterprise" and "Intrusion Prevention and Active Response, Deploying Network and Host IPS".
ABOUT CHRIS
Chris James is a Legal Director in the Intellectual Property, Technology and Data Protection team at DLA Piper.  Chris has previously worked in financial services and digital / telecoms.  Chris advises on data protection and technology law matters to a variety of (mainly regulated) clients.  Chris is a trustee of the Society for Computers and Law, and in a former life was a systems developer.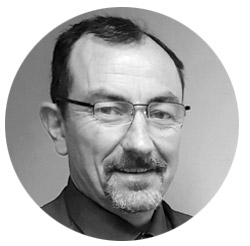 MARTIN BURKE - SECURE IT DISPOSAL.
ABOUT MARTIN
As Managing Director of Secure I.T Disposals, Martin has been at the sharp end of service delivery in the high security secure data disposal arena for 11 years. Advising and implementing solutions for government departments, defence and major corporates. This includes extensive experience dealing with data at Top Secret level, and where required translating the principals to protect corporate commercial data.
Martin has been instrumental in changing the mind-set of the U.K business community in understanding that whilst asset disposal is the core activity, the sector can also provide a trusted and safe pair of hands for a whole range of associated services. Ultimately reducing costs, and ensuring both security and environmental compliance.
Having worked with over 200 organisations he is able to provide clear advice, freeing I.T and procurement professionals to concentrate on their own specialisms. His extensive links with accreditors and policy makers ensures that all information is current and relevant
He loves his role, but his one regret is that he and his customers would be much richer if it was not for the circa £60m worth of equipment that their security policies have mandated be destroyed over the last 10 years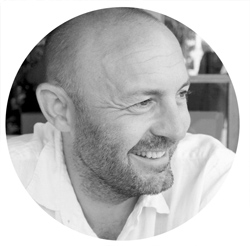 STEVE MELLINGS - DPG AND ADISA
ABOUT STEVE
Steve is an internationally recognised expert on Data Processors and worked with the UK ICO in 2012 to create their official guidance for organisations who are disposing of data carrying assets. In 2013 Steve wrote the National Computer Centre (NCC)'s guidance notes on how to manage risk when disposing of asset and continues to work with government and corporate in this field.
Steve founded ADISA in 2010 which is an international certification scheme for ITADs and in 2014, founded DPG who are experts at managing data protection and information security in the enterprise. Thanks to this work in 2014, Steve was a finalist in the "Personal Contribution to IT Security Award" for the Computer Security Awards.
PROFESSOR ANDREW BLYTH - UNIVERSITY OF SOUTH WALES
ABOUT ANDREW
Professor Andrew Blyth is currently Director of the Information Security Research Group at the University of South Wales. He has functioned as a expert witness in the area of computer forensic and data recovery for a wide variety of law enforcement agencies such as the Home Office, SOCA and the Met Police. 
Professor Blyth has also published a number of journal papers on the areas of computer forensic and data recovery and is one of the leading global authorities on data sanitisation and forensic techniques on solid state media. 
In addition Professor Blyth is on the ISO advisory board for standards relating to Computer Forensics as well as a member of the National IA forum.
FREDRIK FORSLUND - BLANCCO
ABOUT FREDRIK
Fredrik Forslund serves as Director, Cloud and Data Centre Erasure Solutions for Blancco, a division of Blancco Technology Group. Bringing close to 20 years of experience from the data erasure industry, he previously founded SafeIT Security, a security software company focusing on encryption and selective data erasure. With a keen eye for streamlining corporate IT security efficiencies and maintaining compliance with data privacy legislation, he is often regarded as a trusted advisor among customers.
Prior to joining Blancco, he served as a Management Consultant for McKinsey & Company. Having lived and worked in the U.S., South East Asia, South America and Europe, Forslund understands the operational, financial and cultural nuances of driving global business growth. When he's not guiding customers through data erasure, or working with Blancco's internal teams, he can be found speaking at industry conferences across the world.
ABOUT TONY
Anthony Benham is a Forensics Scientist and currently holds the position of Lead Auditor at the Asset Disposal and Information Security Alliance. (ADISA).
Educated in Mathematical Physics with Astrophysics at Kings College London, Anthony's career moved into academia following the completion of a PGCE in Mathematics and Physics at Cambridge University. Lecturing at several educational establishments in the UK, Anthony undertook a MSc in Computer Forensics, at the University of South Wales, UK completing this with a distinction in Computer Forensics, Network Security and Cryptography and a merit in Security Management, Project Management and Computer law.
In 2010, he started a PhD doctoral research studentship in Computer Network Defence for the MoD, looking specifically at Intrusion detection and more specifically at a specialised form of Advanced Persistent Threat attacks called Data Exfiltration, developing countermeasures using a Behaviour Engine. During this time he published a positional paper of his work in the IEEE AINA 2013 conference in Barcelona:
http://ieeexplore.ieee.org/xpl/articleDetails.jsp?arnumber=6531744
ABOUT ADRIAN
Technical Director at the Certus Software R&D Center. He is one of the initial contributors to the foundation of the Certus Software Research & Development team, and is responsible for both the complete development environment and the innovation and design of the products.
He draws upon his broad multidisciplinary experience within IT operations & management within the maritime, medical, automotive and industrial electronics fields, which allow him to find competitive and practical answers to today's IT security challenges.
Building software products that are able to comply with Information Assurance Standards is one of his key strengths, and he has put this to good use for the last four years during the long and involved process of taking the concept of Certus from the conception stage to market.
MARTIN THOMPSEN - FREE ICT EUROPE FOUNDATION
ABOUT MARTIN
Besides a FIE Board Member, Martin Thompson is owner and founder of Enterprise Opinions, a global research and advisory organisation specialising in IT Asset and Service Management, which includes communities The ITAM Review, The ITSM Review and Tools Advisor. He is author of the book 'Practical ITAM: The essential guide for IT Asset Managers'.
On a voluntary basis Martin is the Chief Agitator at the Campaign for Clear Licensing and a contributor to ISO WG21 which develops the SAM international standard ISO/IEC 19770.